Authored by Paul Joseph Watson via Summit.news,
A video showing Danish schoolchildren being trained how to perform a Muslim prayer and chant "Allahu Akbar" has stoked controversy.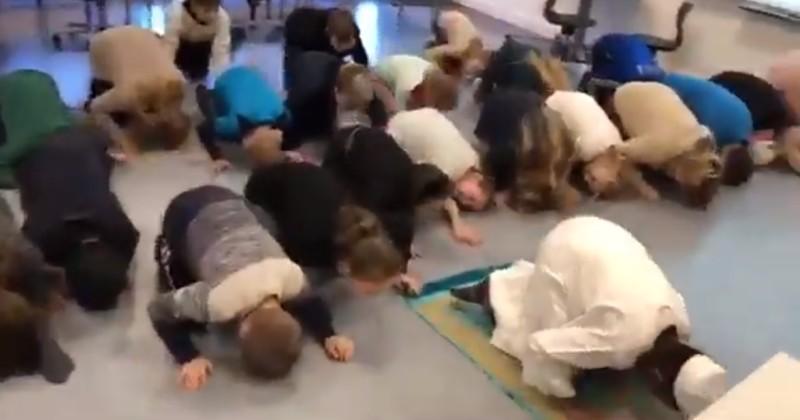 The clip shows a boy of African descent in Muslim clothing demonstrating the Islamic prayer to a group of mainly ethnically Danish children.
He is then interrupted by a teacher who instructs the kids to say "Allahu Akbar," after which the entire class kneels in prayer.
The prayer took place at Thyregod School in Velje municipality in southern Jutland in November 2018, reports Sputnik.
The clip was filmed by a Sudanese mother of one of the children. She was explicitly told not to upload the video to the Internet but did so anyway. Watch video: https://www.zerohedge.com/news/2019-06-30/video-danish-middle-schoolers-taught-chant-allahu-akbar-sparks-controversy