Israel conducted the largest military drill it's held in years during the first half of this week, according to the AP, which described the exercise as intended a simulated "future war" against Hezbollah.
The four-day war games concluded on Wednesday, and though pre-planned, came just days following the tanker attack incident in the Gulf of Oman which has sent tensions between Washington and Tehran soaring. The exercise focused on an Israeli Defense Forces (IDF) multi-pronged all-branch deployment against threats on Israel's northern border.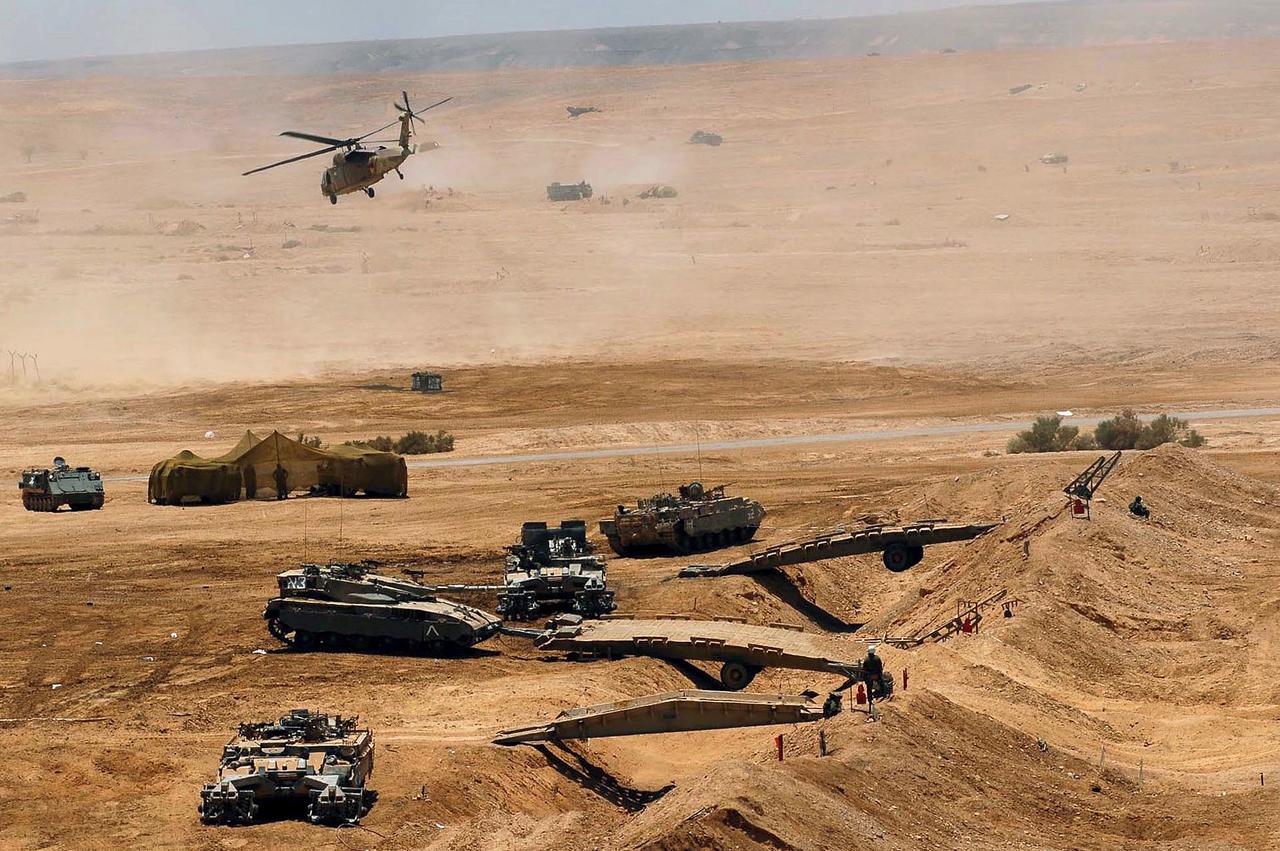 Israeli officials have cited fears that Tehran could mobilize its Lebanese proxy force to mount a major attack on Israel's north. To simulate a response to such an attack, which is reminiscent to the 2006 Israeli-Hezbollah war which took place in southern Lebanon, the IDF deployed a large fleet of unmanned aircraft and F-35 stealth jets, along with simulating tunnel operations — an infiltration tactic long used by Hezbollah as well as Palestinian Hamas.
According to the AP, statements made by Prime Minister Benjamin Netanyahu as he observed part of the drill didn't reference Hezbollah by name, though it was clear the Lebanese Shia militant group was being referenced.
"I am very impressed by the improvement in readiness, by the fighting spirit of the soldiers and commanders, and mainly by the destructive power," Netanyahu said. "I say to our enemies: The (military) has very great destructive power. Don't test us."
However on Tuesday Israeli President Reuven Rivlin did single out the "threat" from across the country's northern border: "We caution Hezbollah not to subordinate Lebanon to Iran's agenda, and we caution Lebanon not to be used as a launching pad for attacks against Israel," Rivlin said. "We are not happy to go to war, but the military is fully prepared to respond to any threat and any scenario."…https://www.zerohedge.com/news/2019-06-19/israel-holds-largest-hezbollah-war-exercise-years-amid-iran-tensions