A new wave of investments in automation could stimulate the economy after the next recession. By 2030, automation may eliminate 20% to 25% of current jobs (equivalent to 40 million displaced workers), crushing the bottom 90% of Americans the hardest. Some of these investments include the automation of shipping terminals, reported Bloomberg.
At Pier 400 in Los Angeles, North America's largest shipping terminal, about 1,700 diesel vehicles pass through the facility daily. The terminal is managed by APM Terminals, a segment of A.P. Moller-Maersk A/S, is expected to replace diesel and gasoline engines with electric, and use autonomous software to replace the workforce.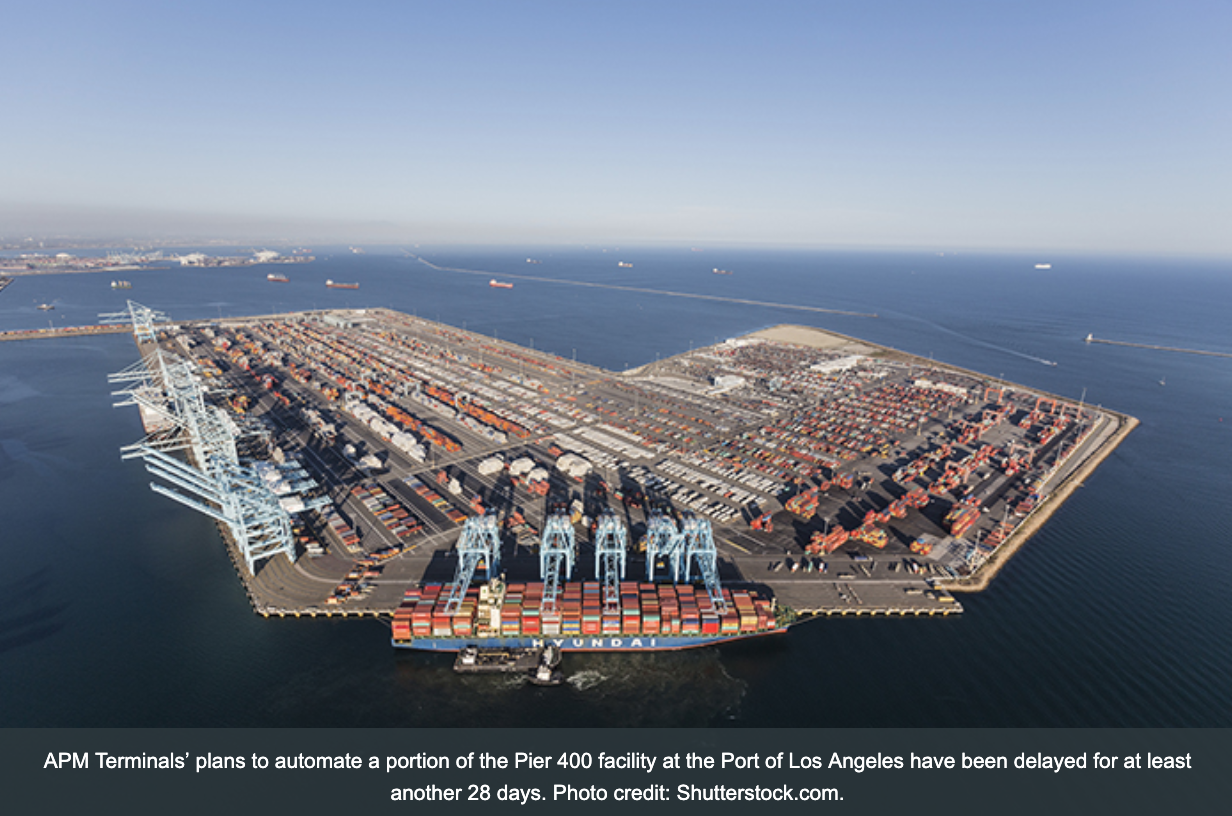 APM has already started to transform Pier 400 into a smart port, which will be several year processes of establishing robots throughout the facility to move containers more efficiently. To do this, APM recently ordered an electric, automated carrier from Finnish manufacturer Kalmar Global, that can perform three tasks: a crane, top-loader, and truck. Not only would the human element be eliminated from the equation, but also 65,000 miles driven by diesel motors would be replaced with electric engines.

The benefits of automation at the port will flow to the highly skilled workers—as well as APM. As a result, automation could significantly increase income inequality in the surrounding community because of the newly displaced workers, stripped of their jobs by robots.
Anthony Armijo, has worked at the terminal for 15 years said, "I just don't understand what we're going to be doing in the future," he said. "I'm an American citizen. You would think they would have a way for us to make a living."
Automation and clean-energy initiatives are expected to disrupt hundreds, if not thousands, of jobs, at the terminal by 2021.https://www.zerohedge.com/news/2019-05-21/americas-busiest-port-prepares-full-automation-stay-competitive