Bloated governments around the world are faced with worsening fiscal conditions. Strapped for cash, they continue to squeeze every drop of wealth that's within their reach through money printing and higher taxes. Today, we ask Jeff Thomas to weigh in on how to ensure you don't become collateral damage in the next crisis.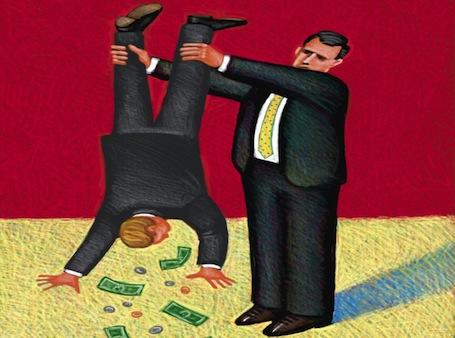 International Man: We see this trend playing out around the world in the US, across Europe and in third world countries. Desperate governments are always in need of more capital. What does that mean for people who earn money and want to keep it?
Jeff Thomas: The most direct answer is that, if they're going to survive the situation with their skin on, they're going to have to rethink the way they hold on to wealth. But more broadly, they're going to need to understand that the crisis that's headed their way is not going to look the same as the mini-crashes that occurred in 2000 and 2008. This one is going to be far more devastating for some jurisdictions such as the EU, US and Canada. In those jurisdictions, this will be an endgame situation. Historically, whenever this occurs, the big players – governments included – tend to scrape all the chips off the table, ignoring any previous rules of the game. At such a time, no government, no banking institution, no investment fund is to be trusted.
This will mean that any monetary exposure the individual has with regard to these entities, should be regarded as sacrificial. By this, I mean that any exposed wealth is not necessarily certain to be lost entirely, but it's quite possible. So any wealth that's subject to the control of these institutions should be assumed to be wealth that may, suddenly and without warning, be confiscated or otherwise lost.https://www.zerohedge.com/news/2019-05-22/floods-drought-devastate-crops-all-over-planet-global-food-crisis-be-coming