Authored by Andrew Moran via Liberty Nation,
The fiscal black hole surrounding Social Security and Medicare had been talked about long before mankind got its first glimpse of the interstellar phenomenon. Like the particles and electromagnetic radiation absorbed in the galactic monster's path, the American people face an event horizon, a point of no return. Unless drastic actions are taken by good folks in the swamp, the only hope for the next generation of retirees is that scientists discover a wormhole connecting this reality with an alternative universe that practices prudence and responsibility.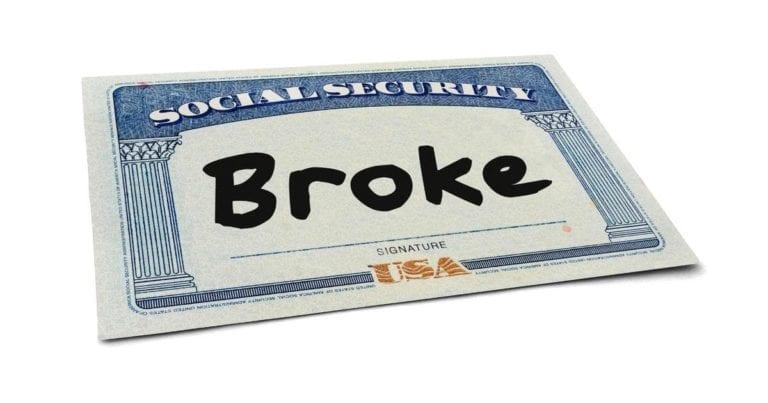 Social Insecurity and Medican't
According to the Social Security Administration's trustee report, the cost of maintaining this entitlement program will exceed the revenue it generates next year. The last time this happened was in 1982.
Last year, SS received $1.003 trillion in income, including $885 billion from the payroll tax, $83 billion in interest, and $35 billion from taxing benefits. At the same time, it spent about $1 trillion: $988.6 billion on benefits, $6.7 billion on administration, and $4.9 billion on retirement expenses.
With the 1.8% cost-of-living adjustment (COLA) later this year, SS expenses will exceed the money it receives. Based on current trends, SS will exhaust its reserves by 2035 and officially be insolvent. The other disappointing takeaway is that the projected bankruptcy date is one year sooner than previous estimates .
Medicare also faces a gaping budget hole. The overseers of this government benefit say it is slated for bankruptcy by 2026. This would result in hospitals, nursing homes, and other medical care providers receiving only a portion of their payments.https://www.zerohedge.com/news/2019-05-15/social-security-black-hole-has-arrived