President Trump may have denied a "fake news" New York Times report about a Pentagon plan involving the deployment of 120,000 troops to the Middle East to contain Iran, but elsewhere, the US government's contingency planning for an armed conflict with Iran continues apace.
According to the RT, Washington has ordered all "non emergency" government staff to leave the US embassy in Baghdad as tensions between the US and Iran escalate. Employees will leave the Baghdad embassy and the US consulate in Erbil.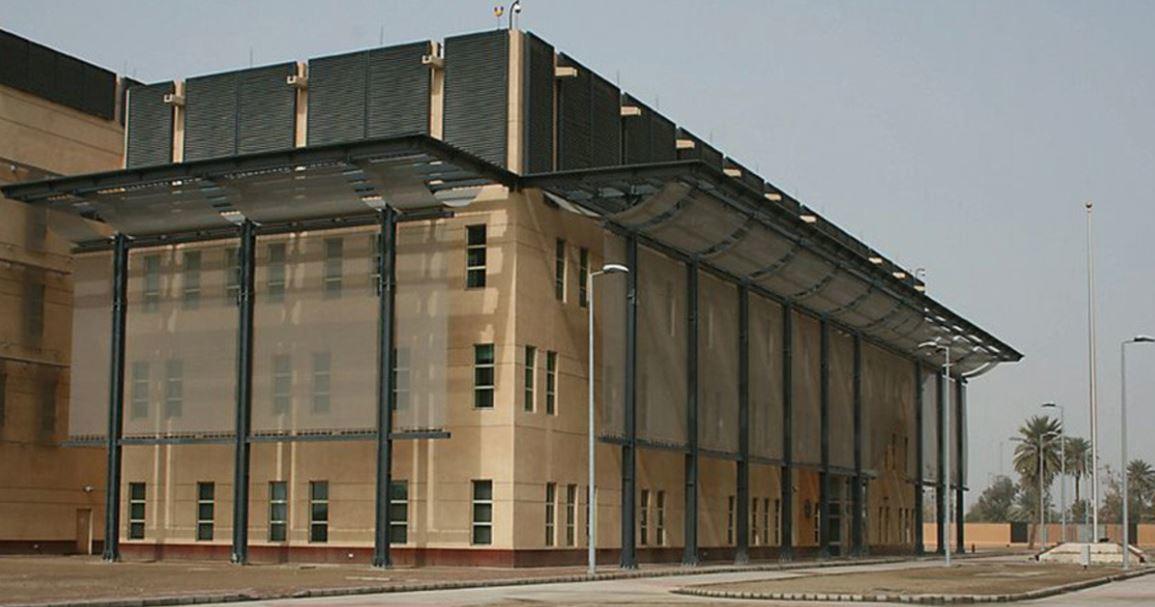 On Sunday, the embassy warned of "heightened tensions" in Iraq and called on US citizens there to "remain vigilant". Visa services will be temporarily suspended.
@StateDept has ordered the departure of non-emergency USG employees from Iraq, both at the Embassy in Baghdad and Consulate in Erbil. Additional information on this alert can be found on the U.S. Embassy website at U.S. Citizen Services. https://t.co/iX96dAkyhT — U.S. Embassy Baghdad (@USEmbBaghdad) May 15, 2019
One week ago, US Secretary of State Mike Pompeo warned of "very specific threats" coming from "Iranian activity" in in Iraq during an impromptu visit to the country. These threats pose "substantial risk" for US diplomatic outposts and servicemen stationed in the country, he told reporters at the time.https://www.zerohedge.com/news/2019-05-15/state-department-evacuates-employees-baghdad-embassy-over-unspecified-iranian