Authored by Victor Skinner via TheAmericanMirror.com,
An armed group of citizen patriots patrolling the U.S.-Mexico border in New Mexico have vowed to continue operations to assist Border Patrol despite an eviction from their previous camp.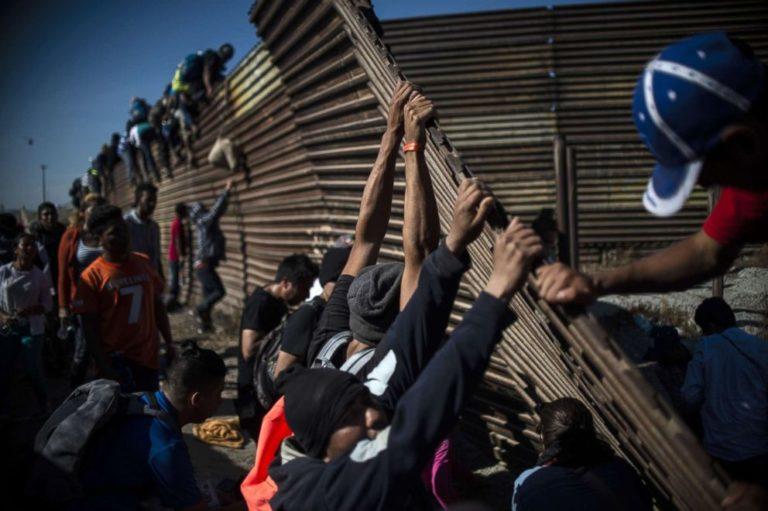 Jim Benvie, spokesman for the newly formed Guardian Patriots, told the Las Cruces Sun News numerous "volunteer patriots" continue to patrol sections of the New Mexico border and work in conjunction with Border Patrol officials, though they've moved to a new location on private property.
"Nobody who's been on the border left. There's been no breakup. Everyone is still here," Benvie said, disputing media reports that the group had packed up after the arrest of Larry Mitchell Hopkins, the self-proclaimed "commander" of the United Constitutional Patriots New Mexico Border Ops.
Hopkins is currently held without bond in Albuquerque on federal weapons charges unrelated to the border activities, according to the news site.
Just a few days after the arrest in mid-April, Union Pacific evicted the group from their camp near a border fence that company officials claimed was on railroad property. The fallout followed allegations by the American Civil Liberties Union that the Constitutional Patriots were detaining migrants and children at gunpoint.
Benvie denies the allegations, but the controversy resulted in the crowd funding sites PayPal and GoFundMe closing online campaigns for the Constitutional Patriots, so the group relocated to private property and changed its name to Guardian Patriots.https://www.zerohedge.com/news/2019-05-14/armed-patriots-vow-continued-patrols-monthly-border-crossings-reach-100000