Earlier this month, it was an incredible sight to see: a Russian Tu-154M-ON (NATO reporting name: "Careless") reconnaissance plane conducting a surveillance mission over US sensitive military sites — places where even US commercial jets are generally forbidden to fly over, we reported.
A new report Monday from Krasnaya Zvezda (Red Star), translated and reported by Sputnik, said that another Russian military reconnaissance plane will fly over US territory April 22-27.
The Russians will use a Tupolev Tu-214 for the second surveillance mission carried out within the guidelines of the international Treaty on Open Skies, Red Star said, citing Ministry of Defence of the Russian Federation Sergei Ryzhkov.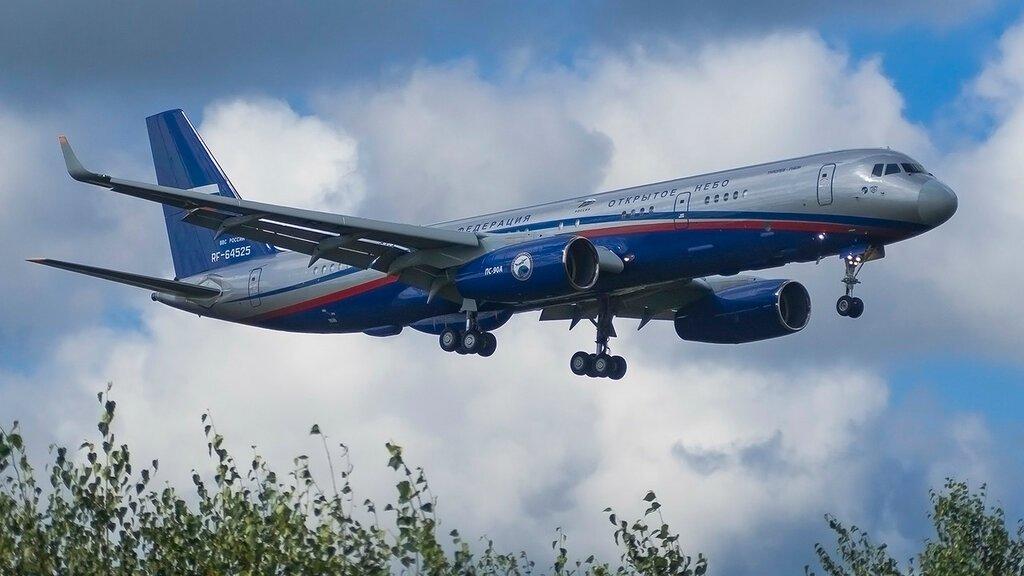 Online flight tracking software provided by Flightrader24, shows the Tu-214, with the registration number RF-64525, and using an Open Skies call sign, OSY332T, landed in Reykjavik, Iceland on Monday morning. The aircraft took off around noon to continue its journey to the US.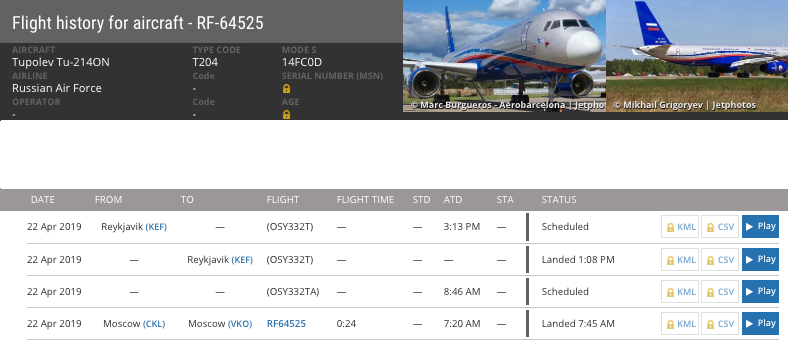 The plane is expected to conduct the reconnaissance mission from Rosecrans Air National Guard Base, in Buchanan County, Missouri this week.
During the maximum flight distance of 3,000 miles, the plane, equipped with sensitive electro-optical cameras, will take high-resolution photos of unspecified military sites. Read more: https://www.zerohedge.com/news/2019-04-22/russian-spy-plane-set-fly-over-america-week