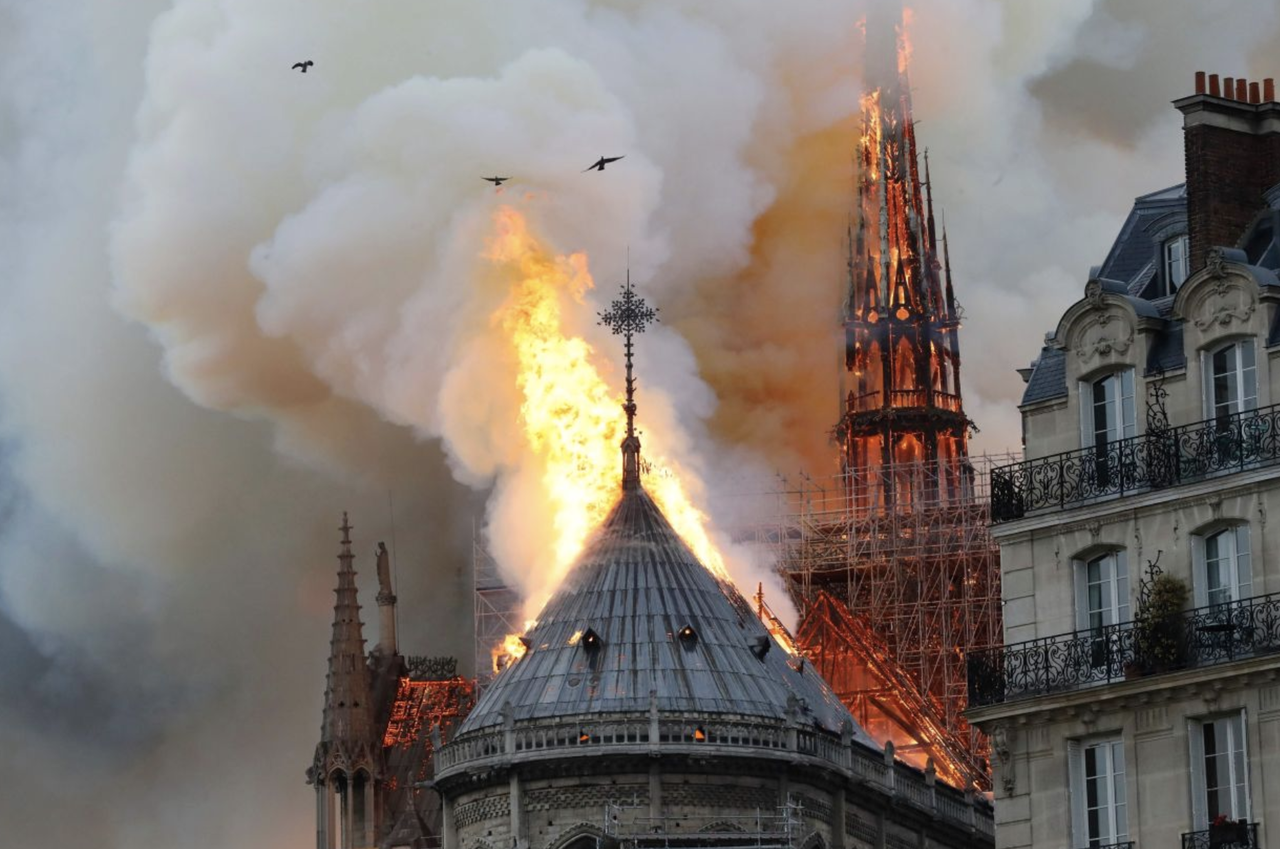 Donald J. Trump ✔ @realDonaldTrump
So horrible to watch the massive fire at Notre Dame Cathedral in Paris. Perhaps flying water tankers could be used to put it out. Must act quickly!
At this point, firefighters attacking the blaze are treating it as an accident somehow related to the "massive" construction happening at the cathedral, which was being renovated. Police later confirmed that the fire was an accident linked to the renovation work. The cathedral had been undergoing a $12.5 million renovation financed by the French state, after the Catholic church in France launched an "urgent" campaign to raise funds for the renovation, because the cathedral was starting to crumble.
If there's a silver lining, many of the historic statues were removed by crane just last night.
Meanwhile, the fact that the cathedral caught fire at the beginning of holy week, a time when catholic tourists have flocked to the city, added a layer of irony to the fire.
At this point, it looks like the cathedral's spire has been totally destroyed.
BREAKING NEWS UPDATE: The entire spire at the Notre Dame Cathedral in Paris, France is on fire.