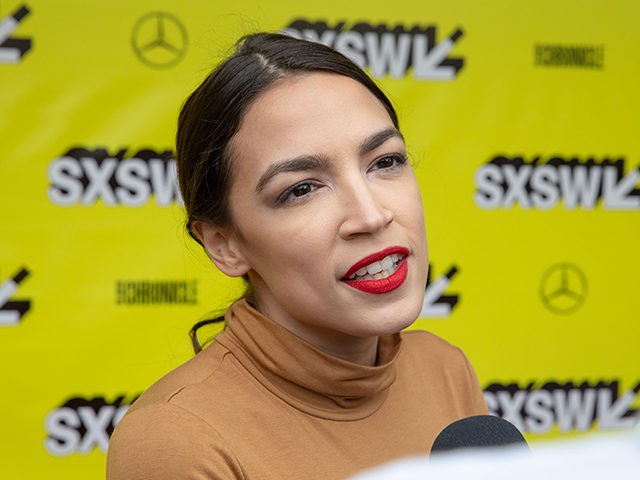 Rep. Alexandria Ocasio-Cortez (D-NY) revealed a fascist vision for America at this weekend's South by Southwest film festival.
Ocasio-Crazy's own words:
We should not be haunted by the specter of being automated out of work. We should be nervous about the toll booth collector not having to collect tolls anymore. We should be excited by that. But the reason we're not excited is because we live in a society where if you don't have a job you are left to die, and that is at its core, our problem. And there are a lot of different solutions, a lot of different proposed ideas about how we go about that.

Bill Gates has talked about taxing robots at 90 percent. What he's really talking about is taxing corporations at 90 percent, but it's easier to say "tax a robot."

…

Whether you want to call it "Democratic Socialism" or "Techno Futurism," or like whatever it is, it is because our technological advancement as a society has outpaced our system for handling finite resources. Because now we are approaching infinite resources.