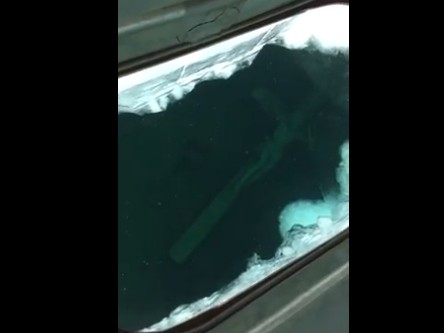 Hundreds of people got their first glimpse of a giant crucifix frozen under Lake Michigan on Saturday after the cross became visible to the public for the first time since 2015.
Several hundred people waited in frigid temperatures on Saturday to view the 11-foot crucifix submerged under 22 feet of lake water through a carved hole in the five-foot sheet of ice covering Lake Michigan, WPBN reported.
The 11-foot cross— which also has a five-foot, five-inch statue of Jesus Christ attached to it— rests under Lake Michigan about 260 yards off the shoreline of Petoskey, Michigan.