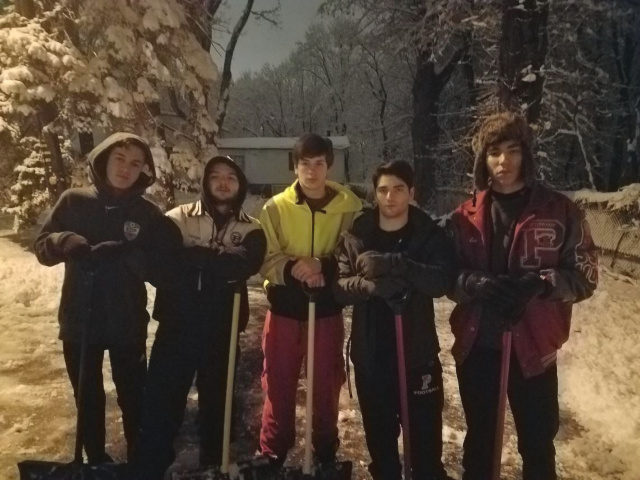 Five New Jersey high school seniors shoveled out a neighbor's driveway early on Monday morning to enable her to leave the house and make her dialysis appointment.
Patrick Lanigan and his friends Justin Stanton, Chris Leibfred, Amon Sharafi, and Tyler Grieco realized on Sunday evening that their neighbor, Natalie Blair, of Parsippany, needed to make a 6:00 a.m. dialysis appointment on Monday and wanted to help her make the appointment despite the snow, CNN reported.
Brian Lanigan, a local EMT, is usually the one in charge of shoveling Blair's driveway, but he had to be on call when it was time for the snowstorm to hit.